MEI is actively involved in LED street lighting in 20+ municipal jurisdictions in three states totaling more than 400,000 luminaires
[

Read More

]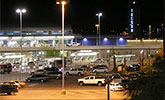 Tucson International Airport reduces outdoor lighting energy consumption by 79 percent and receives TEP Large Commercial Project Award for 2014
[

Read More

]

Monrad wins "Best Project Sports/Entertainment" award for state-of-the art LED lighting at The University of Arizona's McKale Center
[

Read More

]

Tucson Airport Authority consolidates administrative, planning and development into new office suite.
[

Read More

]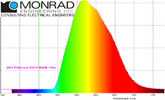 Monrad Engineering Inc. consults with Rosemont Copper for demanding lighting applications.
[

Read More

]
BROAD VISION
MEI provides diverse services in every sector of consulting electrical engineering. Our vast experience ranges from design of power distribution, super-efficient lighting and daylighting systems, and high-performance / Zero-Net Energy buildings to highly specialized telecommunications and life safety systems. MEI staff maintain professional registration in Arizona, California, Nevada, New Mexico, and Pennsylvania. Additionally, MEI is registered as a disadvantaged business enterprise in Arizona and Nevada. Furthermore, our staff has nationally recognized BICSI Registered Communications Distribution Design (RCDD) status and US Green Building Council LEED Accredited Professional credentials that have resulted in the completion of ten LEED-rated projects. MEI is a Pima County, Maricopa County, and FAA compliant DBE/SBE consultant.

We have a long-lived local presence in Tucson and significant experience in multi-million dollar high-performance institutional projects for clients such as the University of Arizona, Pima County Facilities Management, City of Tucson, Tucson Airport Authority, and Pima Community College, among others. We also have successful large-project experience with alternative project delivery methods such as Construction Manager at Risk and Design-Build, wherein the ability to partner with all team members and meet critical milestone delivery dates is of paramount importance.
Our excellent professional reputation and beneficial relationships with numerous municipalities, institutions, state agencies, developers, contractors, building officials and utility companies successfully assists the team through all aspects of the design and construction process.
[ Praise for Monrad Engineering Inc. ]
PROFESSIONALLY MANAGED
MEI is professionally managed by two principal registered professional electrical engineers offering over 85 years of cumulative experience in electrical engineering. Our engineering and CADD technical staff members are specially qualified by experience and education. MEI meets or exceeds all expectations of the project obligations for schedules and budgets and we maintain a high level of quality assurance for our electrical system consultations, designs, construction phase and post-occupancy services. For over four decades, our professional approach to project management has provided our clients with confidence that the project outcome will be successful for all stakeholders.
[ Praise for Monrad Engineering Inc. ]
PROVEN EXCELLENCE
MEI demonstrates proven excellence with 40 years of experience and more than 3500 projects completed to date. We approach every project with an avid interest in collaborating with the project team and have received numerous peer and industry awards for design and performance excellence, including the Edison Award for Environmental Design, Alliance of Construction Trades "Excellent Engineer Award," 2016 CBF Consultant of the Year, and seven International Dark-Sky Association awards for environmentally responsible lighting design.
[ Praise for Monrad Engineering Inc. ]