PROJECTS
CLICK ON NAME OR PHOTO TO VISIT THAT SECTION
Monrad Engineering, Inc. has decades of experience with and are experts in the application of outdoor lighting systems in environmentally and astronomically sensitive locales, including shielding considerations, adaptive controls, spectral content selection, glare control, and lighting ordinance compliance activities to minimize spill light, glare, and sky-glow effects. Our expertise includes spectral content analysis for environmental and astronomical impact mitigation.
Our diverse project types in the university and community college / higher education arena include student recreation centers, laboratories, residence halls, education centers, student unions, libraries, office buildings, parking garages, stadium lighting and sports field lighting. We are well versed in large project delivery, with construction budgets ranging up to 125 million dollars and hundreds of thousands of square feet of facility.
From cancer treatment and research to weather modeling and silicon wafer metrology, our wide experience range benefits the user, design and construction team to assure a cohesive project approach that delivers the programmed end product. Flexible and forward-thinking electrical and telecommunications installations are critical in such applications to assure that present and future needs are accommodated in a cost-effective manner.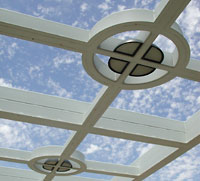 Our collaborations for outdoor open and public spaces include lighting applications for safety and wayfinding in common areas. An appealing atmosphere after night falls is key to promoting personal interaction in such locations. Additionally, specialty lighting and power provisions are provided in certain venues to allow for special events such as lectures or musical performances to enhance the capabilities and maximize the value of the spaces.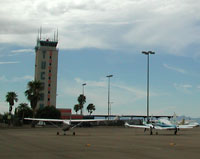 Our project experience consists of numerous traffic signal and roadway lighting applications, including interstate highway high-mast, single-sided and double sided arterial installations. Aviation projects include both land- and air-side infrastructure consisting of circulating roadway lighting, apron lighting, terminal facilities and administrative buildings, storage and maintenance hangars, and airfield AWOS, lighting and signage installations.
With hundreds of K-12 school facility projects in our portfolio, we have seen school electrical systems evolve into sophisticated installations with high performance / high efficiency lighting and daylighting applications, gigabit telecommunications platforms and state of the art fire alarm systems. Our on-staff Registered Communications Distribution Design (RCDD) credentials offers a full-services design and construction phase services package to the benefit of our architectural clients and end-user school districts.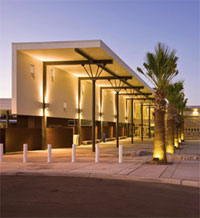 Our portfolio over the last 40 years of service includes numerous municipal support projects including tenant improvements and full-building generator set, fire alarm and elevator system modernizations for numerous components of the Pima County Governmental Complex, including the Old Courthouse, the high-rise Pima County Legal Services Building, the high-rise Bank of America building, county parking garages and the three Congress Blvd. mid-rise office buildings. Tenant improvements and new construction projects for the Town of Oro Valley, Tucson City Hall, and the San Xavier District Administrative Complex are also included in our experience base.
Multi-million dollar expansion and renovation projects at the Pima County Adult Detention Complex, Minimum Security Facility, and the Pima County Juvenile Court Center are included in our justice portfolio.
Public service support projects include the Tucson Police Department Memorial Plaza, City of Tucson 'Fire Central' Fire Department Headquarters, Fire Station No. 22, and the Tucson Police Department West Side Police Service Center.